Keyword: election 2009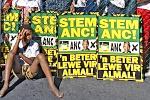 Frank Meintjies - It's much too early to start election predictions; but it is opportune to discuss the content and quality of electioneering. How parties conduct elections leaves deep marks, for better or worse, on our democracy. It can either highlight or neglect the pertinent issues facing major social groups. It can help grow a democratic culture or weaken it. We need an electioneering process with as much light as heat. We need a lead-up to the actual elections that includes good debate, quality...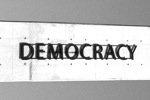 Richard Pithouse - History groans with the suffering caused by authoritarian individuals and regimes that were elected to power. For this reason the only useful measure of the commitment of any political project to democracy is to see how it responds to challenges to its own position and ideas. Although certain state institutions, including universities, have become highly authoritarian, middle class South Africa generally enjoys the right to dissent that is the centre of the democratic ideal. One can...