Keyword: Thabo Mbeki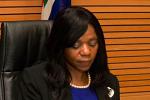 Dale T. McKinley - If the publicly expressed opinions of many opposition politicians, lawyers, academics, journalists and political commentators are to be believed then South Africa has already had several 'constitutional crises' and there are more hovering on the horizon. Cast your memories back a decade and the messy saga involving then President Mbeki and his highly controversial attempts to protect his Police Chief Jackie Selebi. Claims flew thick and fast from several...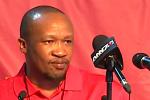 Leonard Gentle - The decision of the National Union of Metalworkers of South Africa (NUMSA) to cut ties with the African National Congress (ANC) has received poor analysis. Comment has tended to focus on the possibility of a new political party in 2019 or whether all this means that Zwelenzima Vavi will get his job back. As such, the greater significance of the biggest trade union in the country throwing in its lot with a growing movement in opposition to the neo-liberal order, and thus to the left of the...
Jane Duncan - This month marks one of the most troubling anniversaries of South Africa's post-apartheid history. On the 21st of September, five years ago, Thabo Mbeki was forced to resign as President of South Africa, a mere nine months before his second term of office expired. He did so following a deeply flawed judgment by Chris Nicholson on the pending trial of Mbeki's rival for the presidency, Jacob Zuma, and this judgement implicated Mbeki in political interference in the trial. The...
Dale T. McKinley - It is no secret that most mainstream movies dealing with real history take great liberties when it comes to telling their chosen 'story'. After all, such movies are made to entertain and make money. That means a simplified, easily digestible and sexed-up historical 'story'. The 'End Game' is no exception. Publicly billed as a 'political drama and thriller' that chronicles South Africa's 'journey to reconciliation …...
Stephen Greenberg - Local government is the interface between the state and citizens in any country. In rural South Africa, this interface is extremely weak as a result of the power of sectional interests and a local government system that reinforces accountability to party rather than constituency. The lack of legitimacy and responsiveness of local government was a weak point under apartheid, and the widespread struggle for democratic local representation was one of the most important factors in the downfall...