Keyword: World Social Forum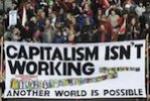 Fazila Farouk - In recent weeks, two meetings of global significance have come and gone with little media attention. At the end of January, the annual World Economic Forum (WEF) meeting took place in Davos, Switzerland, followed days later by the World Social Forum (WSF) in Dakar, Senegal, which ended on an ecstatic note on the very day people's power triumphed over Egypt's autocratic Mubarak regime. The Davos forum was, of course, covered by the bigger television networks, but there was none of...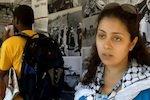 An activist from Egypt who spent days on Tahrir square has traveled to Dakar to attend the World Social Forum (WSF). Here she talks about how the revolution was started in Egypt, who the main organizers and supporters of the protest are, as well as emphasizing the secular nature and diversity of people involved in the call for President Mubarak to step. Find part two of her interview here. The WSF, the counterpoint to the World Economic Forum, is currently underway in Dakar, Senegal....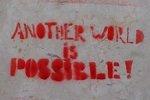 Michelle Pressend - Critics argue that leaders at this year's World Economic Forum (WEF) were unable to provide solutions for the complex problems facing the world at the recent gathering in Davos. These darlings of Davos are the very cooks that have stirred the awful stew the world finds itself in today. But finding solutions to the world's woes would bring this group of people face to face with inner demons that they would prefer to keep locked away, along with their millions. Capitalism is,...
In stark contrast to the World Economic Forum (WEF) taking place in icy Davos, its counterpoint event, The World Social Forum (WSF) is taking place in another hemisphere in balmy Belem, Brazil. The differences between the two events don't end with the weather. At the WSF, social activists from all over the world and the most marginalized communities gather to discuss issues under the theme: "A better world is Possible." At this year's event, which took pace from 26-29...