Keyword: aid

This week World Development Movement activists, dressed as representatives of some of the world's largest food and drink companies, delivered an Africa shaped thank-you cake to the Department for International Development (DfID). This tongue-in-cheek action highlights the support that DfID is giving to the New Alliance for Food Security and Nutrition, the stated aim of which is to lift 50 million people out of poverty and improve food security. "Sounds great", I hear you say....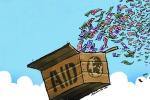 Alexander O'Riordan - Inclusive Development, a tiny California based NGO that lists only three advisors on its website, managed to do what many larger organisations or governments failed to do: hold donors to account for their potential complicity in human rights abuses. In 2010, Human Rights Watch (HRW) reported that aid to Ethiopia was being used in a political manner – as a reward to those that supported the ruling party and as coercion for those critical of the ruling elite. The report, while well...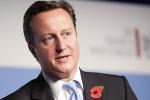 Alexander O'Riordan - On April 30th 2013, the Mail and Guardian reported that the United Kingdom will phase out aid to South Africa. While the press has implied that the cuts are due to budget reasons, this is not at all the case. When David Cameron was elected to power he was elected partly on the promise that he would cut spending in every government department except aid, education and health care. In keeping with his commitments, just over six months ago Prime Minister Cameron pledged to increase the...
The latest G8 meeting is underway from 8-10 July 2009 in Italy. Topping their agenda is the global financial crisis, but environmental NGO, Greenpeace, has sent G8 leaders a strong message about climate change. Known for their radical activism, Greenpeace took over four coal-powered stations across Italy and unfurled huge banners, which asked, "G8: Climate leaders or losers?" It is understood that activists from 18 countries were involved in the action. The G8 hopes to reach...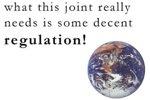 Glenn Ashton - One of the crude features of the inequity in our global economic order is that just eight countries, the G8, make the rules by which an entire planet comprising 192 countries have to live by. The G8 have appropriated this privilege because they are the richest countries in the world. There's something terribly antiquated about the system. If one were to make an objective call on the global economic order, one would have to acknowledge that archaic remnants of 'empire' still permeate...
Davinder Kaur - As the United Nations seeks increased financial assistance from donor countries to help meet the flagging Millennium Development Goals (MDGs), the inadequacy of international aid and fairer trade agreements has never been so clear. In 2007 alone, aid to developing countries fell by 8.4%, leaving huge challenges ahead to meet the Gleneagles G-8 target of doubling aid to Africa by 2010. In July, the Doha round of trade talks collapsed again for the third time as developing countries...