Keyword: sustainable development
Stephen Greenberg - The Economic Freedom Fighters (EFF) has identified "expropriation of South Africa's land without compensation for equal redistribution in use" as one of the party's "seven non-negotiable cardinal pillars for economic freedom in our lifetime". To realise this goal, the EFF's national assembly held in December 2014 passed resolutions on land. The resolutions are very schematic, with only seven points, although they do provide some indication of the...
Jodie Gummow - With last week's news that Earth's resources have slipped into an "ecological deficit" for the rest of 2014, many countries around the world have come under scrutiny for taking more from nature then their own ecosystems can supply. What exactly is this ecological debt? Essentially, it means we have used up all the planet's natural resources available for an entire year—think deforestation, soil erosion and carbon dioxide emissions—so now we're...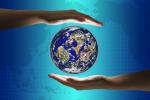 Fazila Farouk - The messages of gloom and doom have been out there for some time now. Just about every other commentator is pronouncing on an impending failure of outcome for the Rio+20 Summit on sustainable development being hosted in Brazil this week. We are being told to temper our expectations. A colleague of mine has gone so far as to suggest that Rio+20 could be signalling the end of all big summits. To be sure, talk shop fatigue must certainly be settling into the weary bones of diplomats and...


The Rio+20 summit is taking place from 20-22 June 2012 in Brazil where world leaders will be asked to make "voluntary commitments" towards a global plan for sustainable development. But, it looks like prospects for a new global agreement, which everybody signs on to, are looking bleak. The Inter Press Service reports that after two weeks of closed-door negotiations, a United Nations preparatory committee (PrepCom) has failed to reach consensus on a global plan of action for...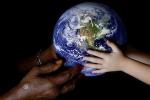 Michelle Pressend - In June this year, the United Nations Conference of Environment and Development (UNCED) popularly known, as the Rio Earth Summit will commemorate 20 years. It was originally held in Brazil in 1992. You may recall that in 2002, South Africa hosted the World Summit on Sustainable Development (WSSD), so this year also marks WSSD+10, though it doesn't seem to have the same prominence as Rio+20. The Rio Earth Summit was one of the most significant global environmental gatherings as world...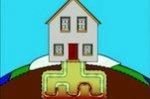 As people in Palestine continue to face economic uncertainty and high unemployment, one Palestinian has decided to help by tackling high energy prices. Entrepreneur Khalid Al Sabawi decided to dig deep down, literally, for solutions. He realized that the most efficient, cost efficient and environmentally friendly answer would be to harness geothermal energy found beneath the ground. Imran Garda of Al Jazeera's "The Stream" talks to Al Sabawi about establishing his green...