Keyword: biofuels
Glenn Ashton - The South African Department of Minerals and Energy (DoE) is holding its final public consultation meetings about the adoption of regulations relating to the mandatory blending of biofuels with petrol and diesel at the end of February. This follows the publication of the draft regulations in September 2011. There is a concerted local drive to promote so-called "biofuels" by their supporters and agro-fuels by their opponents. The logic behind these different terms is worth...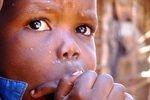 Michelle Pressend - More than 80 percent of the population is still dependent on biomass for energy in the Southern African region, particularly, wood, cow dung and coal. It is mainly women and children in rural areas that bear the brunt of the lack of access to modern, safe and affordable energy. They are the ones that collect wood and search for coal in and around operating and abandoned mines. As a consequence of no access to modern, safe, clean and affordable energy -- such as electricity -- many...
Is biofuel the answer for energy security? The simple answer is no, but it can play a role in an energy mix, argues Bjorn Stigson of the World Business Council for Sustainable Development. Much also depends on the new generation of biofuels that are being developed, which will not be dependent on food crops. Looking for new solutions to the world's energy crisis, the tendency is that car producers and the oil industry are now divorcing says economist Ruiz Quintans. The automobile...