November 2009
Visit the archives.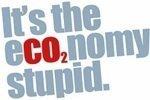 Ronnie Hall - In just a few weeks, government negotiators will be jetting in to Europe primed and ready to hammer out a new global deal: fractious, coffee-fuelled all-night negotiations seem inevitable, as each country battles to reach some kind of face-saving deal that sounds far-reaching and progressive, but won't damage its own economy. All involved claim to be worried about the possibility that talks might collapse: but would a deal, any deal, be better than nothing? The answer is a resounding...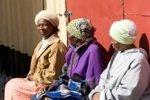 Jane Duncan - "All shall call." This phrase was popularised by Pallo Jordan in the mid 1990's, and became a catchphrase of telecommunications transformation in South Africa. It echoed the idea espoused by Jordan at the Plenipotentiary meeting of the International Telecommunications Union (ITU) that access to telecommunications was a right, not a privilege. A snap survey of telecommunications usage by residents of Grahamstown points to just how foreign these concepts are today. It also points to...
Efforts to prosecute those who may have committed war crimes in Israel's war on Gaza have spread beyond the Middle East to South Africa reports Imran Garda of Al Jazeera News. Lawyers working on behalf of two pro-Palestinian groups in South Africa are compiling evidence, which shows that South African nationals fought for the Israeli Defence Force in Operation Cast Lead against Gaza during December 08/Jan 09. The lawyers have identified at least 75 South Africans who fought...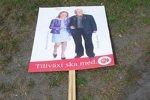 Saliem Fakir - On a recent visit to Madrid, I attended the Global Progress initiative held on 2-3 October 2009. It was a most illuminating meeting on the question of the evolution of European politics in the last 50 years. I was invited by the Centre for American Progress (CAP), which is very strongly associated with the Obama administration, Heinrich Boell Foundation (the German Foundation for the Green Party) and Fundacion Ideas (allied to the Spanish Social Democrats). I had the privilege of being a...