March 2010
Visit the archives.
Iceland has proposed a new law called the Icelandic Modern Media Initiative (IMMI), report Richard Gizbert and Meenakshi Ravi of Al Jazeera. The proposed law has generated interest amongst journalists, civil rights organizations and media all over the world. The IMMI aims to bring together some of the most progressive media laws from all over the world to create one holistic law that will position Iceland at the forefront to protect journalists, whistle blowers and their sources from...
Jane Duncan - Oukasie, Sharpville, Orange Farm, Siyathemba: images of violent protest action against poor service delivery have dominated the news in the past few weeks, signalling growing frustration with the Jacob Zuma administration's failure to address the implosion of services in parts of South Africa. But all too often, media coverage does not help us to understand the complex forces that gave rise to such protests. Coverage tends to be episodic, focusing on the moment of protest, which does...
The 6th annual Israeli Apartheid Week (IAW), from 1-7 March 2010, is being marked in 40 cities around the world this week. The clip above features journalist John Elmer and South Africa's Naeem Jeenah, Director of the Afro-Middle East Center, talking about the BDS (boycott, divestments, sanctions) campaign at a Toronto event on 01 March 2010. The IAW is largely being observed via university based activities and lectures throughout the world, however, the South African chapter also...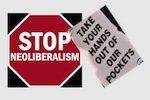 Leonard Gentle - The ongoing saga around Julius Malema and his millions achieved through state tenders has rightfully generated public disgust. Bobby Godsell, ex-Anglo American and now Business Unity South Africa, has gone on to refer to these "tenderpreneurs" as "economic terrorists." Zwelinzima Vavi has called for a "lifestyle audit" of public officials -- clearly a device to "name and shame" the new wabenzi and through this, embarrass them into being more...
A 24-hour general strike paralyzed the Greek capital of Athens this week, shutting down schools, hospitals and transportation. According to The Real News Network (TRNN), the protests serve as confirmation that Greece will be one of the first battlegrounds in the public debt crisis. The Greek economy is in turmoil with its government owing 53 billion Euros to creditors. Greek Prime Minister, Georgios Papandreou, announced that he would cut public spending, as demanded by the European Union...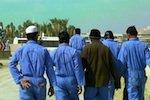 Glenn Ashton - The world is familiar with the ugly face of the globalisation of labour, where poor African immigrants wash up on the coasts of Spain, Italy, Malta or the Canary Islands, dehydrated and dying after harrowing ocean voyages. This is the fate of ambitious, desperate immigrants who answer the siren song of globalisation to pursue elusive wealth and a better life. Very few of these tragic cases are covered in the western media, unless it is to decry the threat of illegal immigration. We hear of a...