January 2011
Visit the archives.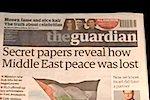 Democracy Now - Newly released documents show Palestinian negotiators agreed to give up large tracts of West Bank land, and nearly all of East Jerusalem, in peace talks with the Israeli government. The disclosure is among many contained in what is being called the "Palestine Papers" - over 1,700 files from inside Israeli-Palestinian negotiations dating from 1999 to 2010. The news network Al Jazeera began publishing details of the documents on Sunday. For more on this latest exposé,...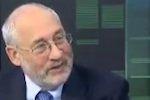 Editor's Note: To hear Stiglitz's views on South Africa joining the BRICS group of emerging economies as well as his thoughts on nationalization in South Africa, watch part two of this interview here. *** World renowned economist and Nobel Laureate Professor Joseph Stiglitz was in South Africa this week participating in a meeting of the Economic Advisory Panel, which he is a member of. Stiglitz also gave a public lecture at the Reserve Bank in Pretoria on Monday, 17 January...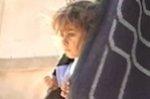 18 January 2011 marked the second anniversary of the end of Israel's assault on Gaza, Operation Cast Lead, that killed 1,390 Palestinians, including 318 children. One Family in Gaza is a short film that tells the story of the Awajah family. Kamal and Wafaa Awaja lost their home and a son during Israel's assault on Gaza. They describe the day their lives were unalterably changed, their hopes for the future and how they try to heal the trauma of their surviving children. One Family in...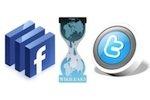 Burcu Bakioglu and Peter Ludlow - On January 14, 2011, Tunisian strongman Zine El Abidine Ben Ali was forced from office, and by some accounts he thereby became the first political casualty of the age of Wikileaks and social media. Social media sites such as Facebook and Twitter provided communication outlets for many of Tunisia's unemployed youth. Tunisians posted amateur videos of police repression, firing squads and riots on their personal profiles from their homes and cybercafes. Relatives living abroad were then...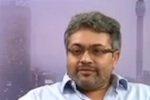 Responding to a question from Shannon de Rayhove of Creamer Media TV, about South Africa's integration into the global economy, Prof. Seeraj Mohamed (director of the Corporate Strategy and Industrial Development Research Programme in the School of Economic and Business Sciences at the University of the Witwatersrand) argues that there is a developing consensus between mainstream and less orthodox economists that the manner in which South Africa integrates into the global economy needs to be...
Richard Pithouse - Whenever they find a reality that doesn't suit them / they alter it with a bulldozer - Mahmoud Darwish, A State of Siege, Ramallah, 2002. Mahmoud Darwish, a poet who wrote, especially towards the end of his life, with a real confidence in what he called the butterfly's burden, the social weight carried by delicate beauty, began his life in al-Birwa, a village in Galilee. He was seven years old when his family fled the Israeli military in 1948 and his life was spun between...