Labour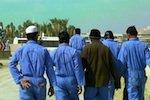 Glenn Ashton - The world is familiar with the ugly face of the globalisation of labour, where poor African immigrants wash up on the coasts of Spain, Italy, Malta or the Canary Islands, dehydrated and dying after harrowing ocean voyages. This is the fate of ambitious, desperate immigrants who answer the siren song of globalisation to pursue elusive wealth and a better life. Very few of these tragic cases are covered in the western media, unless it is to decry the threat of illegal immigration. We hear of a...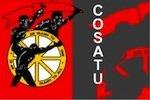 Ebrahim-Khalil Hassen - If a day were a long time in politics, then a decade would be akin to an eternity. As Cosatu members gather for their 10th national congress, they will cast their minds back to 1999, when the labour federation hosted a special national congress. The primary task of hosting the "special" congress was electing a 'new leadership', as many Cosatu national office bearers were 'deployed' to serve in the ANC government after the second democratic election....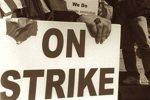 Mohamed Motala - There are a few high profile labour disputes currently taking place in South Africa. The public have entered the fray, influencing the labour debates by engaging with them via newspapers and talk radio programmes. At the same time, public sentiment is being influenced by the manner in which the media is presenting the various labour disputes. Who is allowed to strike? Who has the right to decent pay? Who has the right to decent working conditions? Who has the right to a decent standard of...
The National Labour Committee puts a human face behind the global economy which the big companies try to hide. Bangaldeshi garment workers work 20 hours in a 24 hour cycle, then take an hour's break and push on for another 16 to 18 hours, producing clothes for the American market. There are 1.8 million garment workers in Bangladesh, mostly young women. Eighty percent of them are between the ages of 16-25.