Climate Change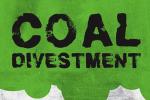 Nadia Prupis - Rack up some more wins for divestment: the University of Hawaii System, the University of Edinburgh, and the Norwegian wealth fund have all within the last week answered the growing global call for institutions to cut ties with the fossil fuel industry. Norway's parliamentary parties announced on Thursday that the government would divest its $900 billion sovereign wealth fund from coal, citing the industry's impact on climate change. According to the Associated Press, environmentalists...
Paul Brown - LONDON, 28 May, 2015 − The European nuclear industry, led by France, seems to be in terminal decline as a result of the cancellation of a new Finnish reactor, technical faults in stations already under construction, and severe financial problems. The French government owns 85% of both of the country's two premier nuclear companies – Areva, which designs the reactors, and Electricite de France (EDF), which builds and manages them. Now it is amalgamating the two giants in a...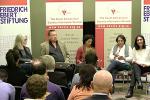 ** For coverage of the entire event including the Q&A session, click on the podcast link above. In the face of extremely compelling evidence against coal and nuclear energy, our government's response to South Africa's electricity crisis is to continue building coal-fired power stations and a very expensive nuclear power plant, argued Fazila Farouk, executive director of The South African Civil Society Information Service (SACSIS) in her opening remarks at a panel discussion...
Dominique Doyle - On the 7th of January 2015 the Yemenese branch of Al-Qaeda took responsibility for a brutal attack on the French satirical newspaper, Charlie Hebdo. Eleven people were gunned down and a further eleven people injured. The attackers justified their violent actions because they found the way in which the newspaper depicted the Prophet Mohammed insulting, disrespectful and exemplifying Western carelessness over other people's beliefs and cultures. The cruel attack rightly outraged France...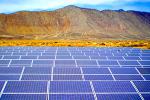 Glenn Ashton - Our most recent round of load shedding, coupled to Eskom's current application to increase power tariffs by over 25 percent, has raised the level of public anger and frustration with both the national power utility and government. Eskom has now ineluctably demonstrated its incapacity to deliver on its mandate to provide reliable electrical power at a reasonable cost, as set out in its 1923 founding charter. So how do we meet the collective challenge, as South Africa Inc., to supply...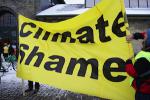 Tim Radford - LONDON − The official target of limiting global warming to a 2 degrees Celsius rise has been described by a senior scientist as "utterly inadequate" to protect the people most at risk from climate change. That's the conclusion reached by one of the authors of the recent Intergovernmental Panel on Climate Change (IPCC) assessment report, in an analysis of the political tussle between rich and poor nations at last December's UN conference on limiting temperature...