August 2010
Visit the archives.
Saliem Fakir - President Jacob Zuma's trip to China happens in the context of China having just overtaken Japan as the second largest economy in the world. By 2030 it may well be the largest. This trip also follows Zuma's very recent trip, with an entourage of officials and businessmen, to India. Both countries are held as examples by the government worthy of emulating their growth and development strategies. This is reinforced by the fact that our own planning commission has drawn from both...
Glenn Ashton - Our constitution is clear about equal rights. It unambiguously says; "Everyone is equal before the law and has the right to equal protection and benefit of the law." It goes further to clarify that there is to be no discrimination on any grounds – age, race, sex, religion, class and so on. Justice is meant to be blind to individual circumstance. One can argue that equality is ensured through, say, the right to representation of anyone charged with a crime, or by the fact...

Aid groups reported last week that Rwandan and Congolese rebels took over villages in the eastern part of the Democratic Republic of Congo and gang-raped almost 200 women and five young boys. The rapes occurred between July 30 and August 3, within miles of a United Nations (UN) peacekeeping base. The humanitarian group that documented the rapes, International Medical Corps, said aid and UN workers knew the rebels had occupied the villages soon after it happened and that they notified the...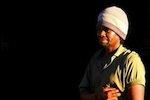 Ebrahim-Khalil Hassen - Sixteen Rand is not much. It's what a single shot of espresso at an upmarket hotel in Cape Town might cost. However, poverty estimates reveal that over 20% of the population attempt to meet not only their food needs, but every other need with less than R16.00 a day. At an upmarket hotel, a Minister could live, what is called in popular parlance, a "caviar lifestyle." Consider this: for the estimated half a million Rand one Minister actually did spend at a hotel, one...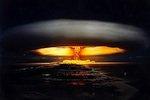 Tony Karon - America's march to a disastrous war in Iraq began in the media, where an unprovoked U.S. invasion of an Arab country was introduced as a legitimate policy option, then debated as a prudent and necessary one. Now, a similarly flawed media conversation on Iran is gaining momentum. Last month, TIME's Joe Klein warned that Obama administration sources had told him bombing Iran's nuclear facilities was "back on the table." In an interview with CNN, former CIA director Admiral Mike...

At least 20 million people have lost their homes as a result of the floods in Pakistan and more than 1,600 have died. The United Nations (UN) has asked the international community for US$460 million in emergency aid. Pledges of international aid have been coming in slowly. As of Friday last week, the UN only received US$230 million. These funds fall far short of what is needed for the country to rebuild homes and livelihoods. To put the figure into perspective, in 2009, BP made more in...