June 2009
Visit the archives.
Early on Sunday morning, 28 June 2009, 100 soldiers escorted Honduran president Manuel Zelaya, from his bed to an airplane, which flew him to Costa Rica, in a military coup that is supported by the country's powerful political elite. The president wasn't the only victim of the coup. Some of his cabinet members were also kidnapped by the military. Inter Press Service reports that the coup was sparked because Zelaya planned to hold a non-binding popular referendum on Sunday, asking voters...
This Link TV report charges that Arab rulers from the region fear that the protests in Iran will serve as a reminder about democracy to their own populations. "Democracy in Arab countries goes only as far as the election booth. Democracy, however, is based on the education of change, civic institutions and human rights. Do these things exist in Arab countries? Do the Arab masses believe in these democratic principles? The answer is no," contends one commentator in this clip....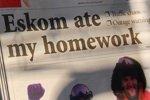 Ebrahim-Khalil Hassen - Public Enterprises Minister, Barbara Hogan's comment that public enterprises requiring massive bailouts will be considered for sale, has elicited a polarised response. On the one hand, the statement has found support as an expression of the self-evident. Taxpayer's money should not be used to subsidise loss making enterprises, because it is a waste of taxpayer money, the argument goes. On the other hand, the African National Congress (ANC) has indicated that the statement does not reflect...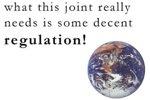 Glenn Ashton - One of the crude features of the inequity in our global economic order is that just eight countries, the G8, make the rules by which an entire planet comprising 192 countries have to live by. The G8 have appropriated this privilege because they are the richest countries in the world. There's something terribly antiquated about the system. If one were to make an objective call on the global economic order, one would have to acknowledge that archaic remnants of 'empire' still permeate...
US senator, Sam Brownback called the SCO (Shangai Cooperation Organisation), "The most dangerous institution, the American people have never heard of." Founded in 2001, the SCO consists of China, Russia, Kazakhstan, Kyrgyzstan, Tajikistan and Uzbekistan. Mongolia, India, Pakistan and Iran have observer status. The organisation aims to promote mutual cooperation and maintain regional peace, security and stability. On 16 June 09, the SCO hosted its annual meeting in the...
Democracy Now - Guardian newspaper reports staff at Goldman Sachs can look forward to the biggest bonus payouts in the firm's 140-year history after a spectacular first half of the year, sparking concern that the big investment banks which survived the credit crunch will derail financial regulation reforms. Democracy Now's Amy Goodman and Juan Gonzalez speak to Nomi Prins, a former managing director for Goldman Sachs in New York, about the possible record bonuses, President Obama's proposed...