May 2014
Visit the archives.

Following the ANC's robust win at the polls in South Africa's 2014 General Elections, on 22 May 2014, SACSIS and the Friedrich Ebert Foundation hosted a panel discussion to probe the question: "Will the ANC rule until Jesus returns?" The primary impetus for this question was the fact that the ANC won the 2014 General Election despite its leader being tarnished by major corruption scandals and the party's service delivery record being less than exemplary. Meanwhile South...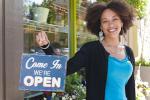 Ebrahim-Khalil Hassen - A curious debate between agency and structure has unfolded in South Africa in relation to "small business" over the last two decades. On the one hand, the celebration of successful entrepreneurs as exceptional individuals has led to an explosion of self-help blogs, courses and books. Successful South African entrepreneurs in every niche are celebrated. There is nothing explicitly wrong with these inspirational stories of success. However, taken to their extreme, these relentless...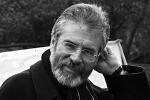 Harry Browne - Dublin - For many years, Sinn Fein leader Gerry Adams was the member of the British parliament for West Belfast in Northern Ireland, albeit one who refused to take his seat in London. Since 2011, however, he has served in the Irish legislature, without abstention, representing constituents across the border in the Republic of Ireland's County Louth. But if you can take the man out of Belfast, you can't take the terrible history of Belfast out of the man. A few weeks ago he was...
Lauren McCauley - During his historic trip to Bethlehem on Sunday, Pope Francis made waves after taking a surprise detour to pray at what is known as the "apartheid wall." The stop at the barrier—which annexes Palestinian land, cutting off Palestinians from their fields, livelihood, and each other—was made on the second day of the pontiff's Middle East visit after touring Jordan on Saturday. Describing the detour, the Guardian reports: His route had been planned to pass...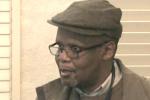 Attending an event hosted by SACSIS on 22 May 2014, NUMSA's Dinga Sikwebu, education officer and the co-ordinator of its newly formed "United Front" said that the union "recognised that the shadow of the ANC is going to be with us for a long time." The remark was made in response to the question that framed a discussion, which evaluated the outcome of South Africa's 2014 General Election: "Will the ANC rule until Jesus returns?" Sikwebu took the...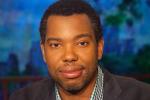 Signs of overt racism are still prevalent in America, evident in a New Hampshire police commissioner's use of an ethnic slur to describe President Obama. Despite the media highlighting the problem and people shaking their heads in disbelief, the problem of racism is rarely, if weakly addressed. Ta-Nehisi Coates, a senior editor at The Atlantic magazine, thinks it's time for a bold step to change the way people talk and think about race in America. Bill Moyers speaks to Coates...