February 2015
Visit the archives.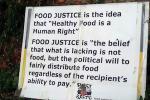 Busiso Moyo - Everyone seems to have an interest in food policy these days, from the Bill and Melinda Gates Foundation with its 'Alliance for a Green Revolution in Africa', to the G8 with its 'New Alliance for Food Security and Nutrition', to social movements, civil society networks and those who simply care about what they eat. Of course, some voices are more powerful than others. It is for this reason that movements of peasants and other small-scale food providers from around the...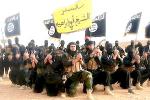 Against the backdrop of a South African couple liquidating their assets to travel to Iraq to join the extremist Islamist organisation, the Islamic State, which has established a caliphate in northern Iraq and Syria that it governs by sharia law, SACSIS caught up with Middle East expert, Na'eem Jeenah and put the question to him: "What would it take to defeat ISIS?" Jeenah contends that it will take more than a military response. What is needed to properly defeat ISIS is an...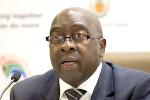 Ebrahim-Khalil Hassen - Finance Minister Nhlanhla Nene, in his inaugural budget speech, offers this piece of wisdom, "The challenge of governance is to choose wisely between competing alternatives." This takeaway statement is as true of Minister Nene's inaugural budget speech, as it is about each of his predecessors. However, underlying these choices is deep polarisation in South Africa. On the one hand, mainstream commentators from financial institutions are praising a lower than expected...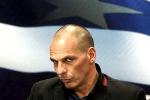 Frances Coppola - The Greek deal on Friday achieved two things. Firstly, it confused everybody. Not much seemed to have changed since the angry meetings of the beginning of the week, and yet all the protagonists seemed to emerge happy. Secondly, it allowed everyone to preserve their previous opinions. People who thought that Germany should win, thought it had; people who thought that Greece should win, thought it had. People who wanted Greece to stay in the Euro, thought it would; while people who wanted...

The Supreme Court of Iceland last Thursday upheld the convictions of four former banking executives charged with market manipulations. Iceland has now convicted the top officers of all three of its major banks. Associate professor of Economics and Law, Bill Black, says Iceland is one of the hardest places in the world to achieve the successful prosecution of banking executives. But, contends Black, if Iceland could do it, the U.S., with all the resources of the FBI and Justice Department,...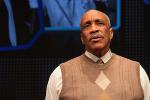 Fifty-three years ago, James A. White Sr. joined the U.S. Air Force. But as an African American man, he had to go to shocking lengths to find a place for his young family to live nearby. In this TED talk, He tells a powerful story about the lived experience of "everyday racism" — and how it echoes today in the way he's had to teach his grandchildren to interact with police. Against the backdrop of Michael Brown's killing in Ferguson and that of Eric Garner, White asks, as a...