Keyword: Islamic State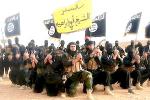 Against the backdrop of a South African couple liquidating their assets to travel to Iraq to join the extremist Islamist organisation, the Islamic State, which has established a caliphate in northern Iraq and Syria that it governs by sharia law, SACSIS caught up with Middle East expert, Na'eem Jeenah and put the question to him: "What would it take to defeat ISIS?" Jeenah contends that it will take more than a military response. What is needed to properly defeat ISIS is an...

Ever since the January attack on French satirical magazine, Charlie Hebdo, the hacker group Anonymous has embarked on efforts to challenge the tech savvy radical Islamic group, ISIS, which does much of its recruiting via the Internet. It is argued that freedom of speech is sacrosanct for the hacker community, hence, Anonymous' motivation to get involved in the struggle against ISIS after the Paris attack. Earlier this week Anonymous released a statement which said that they had exposed or...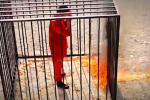 Chauncey DeVega - ISIS burned Muadh al Kasasbeh, a captured Jordian fighter pilot, to death. They doused him with an accelerant. His captors set him on fire. Muadh al Kasasbeh desperately tried to put out the flames. ISIS recorded Muadh al Kasasbeh's immolation, produced a video designed to intimidate their enemies, and then circulated it online. ISIS's burning alive of Muadh al Kasasbeh has been denounced as an act of savagery, barbarism, and wanton cruelty--one from the "dark ages" and not of...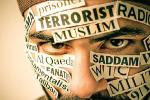 Jane Duncan - Terrorism. In the wake of the recent attacks in Sydney, Paris and Baga, it's a word that's been on many people's lips. After the Charlie Hebdo attack in Paris, some have argued vehemently against trying to explain the context in which terrorism arises as an attempt to be 'soft' on terrorism. Yet at the same time, it cannot be denied that the word terrorism is politically loaded. To name an attack as terrorist, rather than purely criminal, is to call on the...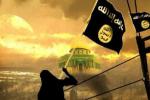 The Islamic State, a hardline Sunni jihadist group that formerly had ties to al Qaeda, has conquered large swathes of Iraq and Syria. Previously known as the Islamic State of Iraq and Syria (ISIS), the group has announced its intention to reestablish "the caliphate" (an Islamic state) and has declared its leader, the shadowy Abu Bakr al-Baghdadi, as the caliph. VICE News reporter Medyan Dairieh spent three weeks embedded with the Islamic State, gaining unprecedented access...