Keyword: eco terrorism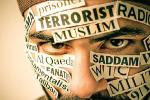 Jane Duncan - Terrorism. In the wake of the recent attacks in Sydney, Paris and Baga, it's a word that's been on many people's lips. After the Charlie Hebdo attack in Paris, some have argued vehemently against trying to explain the context in which terrorism arises as an attempt to be 'soft' on terrorism. Yet at the same time, it cannot be denied that the word terrorism is politically loaded. To name an attack as terrorist, rather than purely criminal, is to call on the...

In 2002, investigative journalist and TED Fellow Will Potter decided to take a break from his regular beat, writing about shootings and murders for the Chicago Tribune. He went to help a local group campaigning against animal testing: "I thought it would be a safe way to do something positive," he says. Instead, he was arrested. Potter relates the bizarre tale of how animal rights activists and conservationists have become the FBI's number one domestic terrorism threat in...