Keyword: Iran Happy Dancers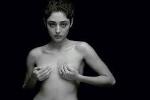 From Sharia law to women's rights, how have women managed to fight back in the theocratic state of Iran? Who are these women? What are their stories? The documentary Women on the Front Line tries to answer these questions by talking to women's rights activists who have been in the thick of the struggle for gender equality in Iran. Produced by Sheema Kalbasi and directed by Hossein Fazelli, Women on the Front Line is a beautifully filmed documentary that provides a spellbinding picture...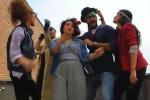 Six Iranian youth who danced in a YouTube video to the song by Pharrell Williams "Happy", were arrested by Iranian authorities. Following a public outcry, they have been released. But the director of the video is still being held in custody. What is all this about? Why were these kids arrested in the first place? Analyst Trita Parsi argues that there's a cultural war going on in Iran. Iran's president Hassan Rouhani is seen as a reformist with a softer stance on the...