Keyword: food sovereignty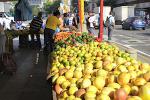 Saliem Fakir - The U.S. is putting pressure on South Africa to agree to favourable terms for its poultry producers before it is willing to include South Africa in a new round of the Africa Growth and Opportunity Act (AGOA). By removing tariffs on American chicken imports, South Africa, under AGOA, ought to be able to export its own agricultural products with ease, as long as U.S. poultry producers are given free reign in our country. The deal is at a precipice. South Africa is expected to agree to the...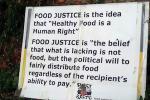 Busiso Moyo - Everyone seems to have an interest in food policy these days, from the Bill and Melinda Gates Foundation with its 'Alliance for a Green Revolution in Africa', to the G8 with its 'New Alliance for Food Security and Nutrition', to social movements, civil society networks and those who simply care about what they eat. Of course, some voices are more powerful than others. It is for this reason that movements of peasants and other small-scale food providers from around the...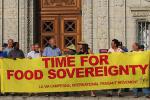 Sonali Kolhatkar - A new report submitted to the United Nations Human Rights Council on the "Right to Food" took aim at the entire basis on which food is produced and distributed on a global scale. Reflecting the type of progressive analysis of our food system from experts like Vandana Shiva and Michael Pollan, report author Olivier De Schutter called for an undermining of large agribusinesses and an infusion of democratic control. Although the report's recommendations are revolutionary,...