Keyword: credit rating agencies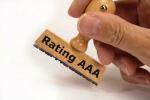 Glenn Ashton - South African economic prospects have recently been downgraded, yet again, by major credit ratings agencies (CRA's). The nation's sovereign rating now stands just above junk bond status. Major parastatals like Eskom and Sanral have also been knocked by ratings declines because of poor planning and investment decisions. Similarly, South Africa's highly regarded and robust banking system has been marked down by the CRA's, precipitated by the recent blowback of African...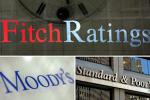 "The way we rate national economies is all wrong," says rating agency reformer Annette Heuser. With mysterious and obscure methods, three private US-based credit rating agencies - Moody's, Standard & Poor's and Fitch - wield immense power over national economies across the globe and the outcomes can be catastrophic. Presently there is complete lack of transparency about how ratings agencies rate countries and companies. But what if there was another way? In...