Keyword: internet privacy
Alfredo Lopez - For many people reading this, there are at least two concepts that will offend. One is surveillance, about which we've written often on this site. The other is the Barbie doll: the ubiquitous toy that has for decades molded girls' (and boys') concept of "the perfect female" as having an impossible-to-achieve figure derived from sexist fantasy and has taught them that their lives should be about dressing up and attracting the attention of a boring male named...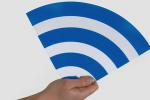 How do you pick up a malicious online virus, the kind of malware that snoops on your data and taps your bank account? Often, it's through simple things you do each day without thinking twice. You'd be surprised how much personal information you're giving away simply by using your cell phone to pick up a Wi-Fi network whilst you're out and about. James Lyne reminds us that it's not only the NSA that's watching us, but ever-more-sophisticated cybercriminals, who exploit both weak code and...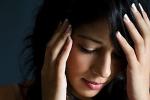 Charlotte Laws - I felt like Will Smith in "Enemy of the State." I was being hunted, harassed and stalked by criminals with technological expertise. I had been thrust into an unexpected war. I felt exposed, vulnerable and alone on the front line. I had awoken a hideous network of villains and saboteurs, who were in pursuit of me, hoping to ruin my life. I had received creepy emails, backlash on Twitter and three death threats. My computer had been bombarded with viruses, and a technician had...