Keyword: Abahlali baseMjondolo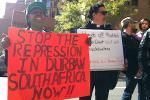 Richard Pithouse - Durban, the city where Jacob Zuma has his firmest urban base, is a hard place to do politics. A good number of the people who have attained political power in this city after apartheid learnt their politics during the civil war in the 1980s. Threats of violence are common from the top to the bottom of the ruling party's local hierarchy and violence, including murder, is often used as a mechanism of social control. David Bruce estimates that there have been around 450 political murders...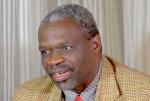 In mid-April, member of the executive committee of shack dwellers' movement Abahlali baseMjondolo, Thembani Jerome Ngongoma, spoke at a SACSIS event about poor peoples' struggles to access land for housing in urban South Africa. In recent days, Abahlali have controversially endorsed the Democratic Alliance (DA) in the 2014 General Election. Many individuals and organisations of the left are shocked and dismayed by the decision, as the DA is traditionally associated with maintaining...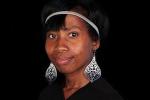 Bandile Mdlalose is the Secretary General of shack dwellers movement, Abahlali baseMjondolo. In an interview with Fazila Farouk of SACSIS, she talks about her involvement in the struggle for a democracy that respects the rights and dignity of the poor in South Africa. Mdlalose voluntarily swapped life in a township house for life in a shack in order to better understand the challenges faced by shack dwellers. A leading voice in her community, she talks about the intimidation and...