Keyword: Russell Brand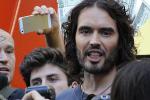 Not since the 1930's has a far left party been in power in a European democracy. Comedian, author, activist, and presenter of The Trews, Russell Brand contends that Syriza's win at the polls in Greece this week is a victory for compassion and a strong rejection of the values of corporatism. Brand says that he finds it exciting that an anti-capitalist party is in power in Greece. "The reason I am excited about this is because Syriza are approaching capitalism from a completely...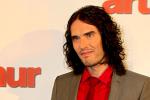 For years Russell Brand has been one of Britain's most popular comedians, but over the past 12 months he has also emerged as a leading voice of Britain's political left. He has taken part in anti-austerity protests, spoken at Occupy Wall Street protests and marched with the hacker collective Anonymous. A recovering addict himself, Brand has also become a leading critic of Britain's drug laws. He has just come out with a new book expanding on his critique of the political...

Comedian-actor-writer Russell Brand who not so long ago guest edited an edition of New Statesman has emerged as a celebrity with vocal political views. In a recent talk with students at Cambridge University, Brand discusses an interesting array of social, political and economic issues articulating that definitive anti-establishment critique that he is increasingly gaining popularity for. Offering a unique brand of enlightenment and entertainment, Brand manages to inject comedic sauciness...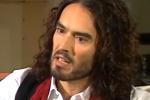 The British left weekly New Statesman has taken a chance on an up-and-coming rogue editor, but the actor-comedian and newly welcomed progressive-minded firebrand Russell Brand seems so far to be a brilliant and elegant choice. Tapped to guest-edit the magazine's 'Revolution' issue this week, Brand is making waves both for his feature-length essay on the topic but also with a televised interview that aired Wednesday night on the BBC with veteran Newsnight anchor Jeremy Paxman. In the...