Keyword: Glenn Greenwald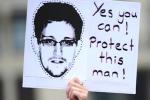 June 5th marks the one-year anniversary of Edward Snowden's revelations about the U.S. National Security Agency's egregious overstepping of its bounds into ordinary people's private communications. Journalist Glenn Greenwald who broke the story recently said that the U.S. government is making an example of Snowden and Chelsea Manning to scare future whistleblowers. He argues that the U.S. government is "furious" about Snowden being protected because he's created a...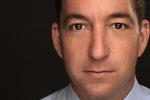 Glenn Greenwald - On December 1, 2012, I received my first communication from Edward Snowden, although I had no idea at the time that it was from him. The contact came in the form of an email from someone calling himself Cincinnatus, a reference to Lucius Quinctius Cincinnatus, the Roman farmer who, in the fifth century BC, was appointed dictator of Rome to defend the city against attack. He is most remembered for what he did after vanquishing Rome's enemies: he immediately and voluntarily gave up...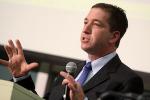 Michael Albert - Glenn Greenwald and Michael Albert discuss the difficulties of doing good journalism within the confines of mainstream media, secrecy and corporations and Greenwald's new media project - The Intercept. MICHAEL ALBERT: Glenn, you have been asked over and over about journalism, with the questions often coming from folks eager to somehow discredit you as being too concerned or too involved, and therefore not reliable as a journalist. So I have a question for you about journalism - but coming...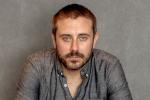 War reporting is a difficult and dangerous game, and that's the case when those wars are declared and fought out in the open. Then there are the undeclared wars in countries like Pakistan, Yemen, and Somalia fought through drone strikes and black ops teams -- covert military operations that officials barely even acknowledge. Those are the kinds of wars that Jeremy Scahill covers. Scahill made his name in 2007 with a book on Blackwater, the US military contractor that was paid big money by...

Glenn Greenwald says that his team knew early on when working on the Edward Snowden/NSA exposé that the story was going to be as much about the role of journalism as it was going to be about the role of surveillance. Greenwald made his remarks via an exclusive video message from Brazil to the Frontline Club in London that was celebrating its 10th anniversary with a special awards ceremony. "We knew that there would be a great debate that would take place over the proper...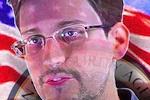 Two months ago, Glenn Greenwald of The Guardian newspaper published his first article revealing the existence of a secret court order for Verizon to hand over the telephone records of millions of Americans to the National Security Agency. Since then, The Guardian has published a trove of articles detailing the NSA's vast surveillance powers based on documents leaked by whistleblower, Edward Snowden. Last week, Snowden was granted temporary asylum for one year in Russia. Greenwald...