Keyword: 1913 land act
Glenn Ashton - At the birth of our democracy the incoming government ambitiously stated they would redistribute thirty percent of agricultural land, 25 million hectares, by 1999. When it was obvious the goal could not be met, the delivery date was shifted to 2014. Today we are not even a third of the way to achieving this limited target. The question of redistribution, restitution and broadened access to land remains a powder keg. The jobless and hopeless are increasingly receptive to this explosive...
Glenn Ashton - Structural poverty, exacerbated by falling employment, has dogged South Africa since 1994. Subsequently unemployment has officially increased from around one fifth of the active workforce, to a quarter today. The unofficial "expanded" and probably more realistic level of unemployment is closer to 40%. This issue, more than any other, threatens the fundamental stability of our nation. In 1995 the philosopher Jeremy Rifkin published a book called the "The End of...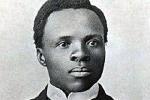 Richard Pithouse - In 1652, the year that Jan van Riebeck first stepped on to these shores, Gerrad Winstanley, an English radical, published a pamphlet called The Law of Freedom in a Platform. Three years earlier he had led a land occupation on St. George's Hill in Surrey. The occupation had aimed, against the growing enclosure of common lands for private profit to insist that "the Earth becomes a Common Treasury again". It was quickly and violently crushed. The pamphlet that Winstanley published...