Keyword: international aid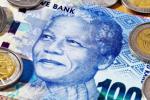 Alexander O'Riordan - The Southern African Customs Union (SACU) is most easily identifiable in Botswana's, Lesotho's, Namibia's and Swaziland's (BLNS) use of the South African Rand as the basis for their own currencies, albeit through printing their own versions of the rand. The monetary union is now over a century old and the longest standing currency union in the world. By a quirk of apartheid history, the customs union also makes South Africa probably the most generous donor in the...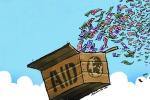 Alexander O'Riordan - Inclusive Development, a tiny California based NGO that lists only three advisors on its website, managed to do what many larger organisations or governments failed to do: hold donors to account for their potential complicity in human rights abuses. In 2010, Human Rights Watch (HRW) reported that aid to Ethiopia was being used in a political manner – as a reward to those that supported the ruling party and as coercion for those critical of the ruling elite. The report, while well...