Keyword: forbes rich list
Robin Broad & John Cavanagh - With the help of Forbes magazine, we and colleagues at the Institute for Policy Studies have been tracking the world's billionaires and rising inequality the world over for several decades. Just as a drop of water gives us a clue into the chemical composition of the sea, these billionaires offer fascinating clues into the changing face of global power and inequality. After our initial gawking at the extravagance of this year's list of 1,426, we looked...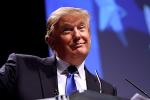 Lynn Parramore - It will hardly come as a surprise that the rich got richer in 2013. Didn't happen to you, did it? The combined wealth of the world's billionaires hit an all-time high of 5.4 trillion, up from 4.6 trillion in 2012. The Forbes list of billionaires is brimming over with oligarchs, monopolists, thugs, miscreants, and hustlers. Not to mention right-wingers, narcissists, and parasitic predators. The only thing missing is the king of Mexian drug lords, Joaquin "El Chapo" Guzman,...