Keyword: income distribution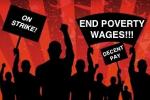 Frank Meintjies - This has been a tough year as far as labour relations go. There have been numerous strikes and many of them have been characterised by violent clashes. The length of the strikes has also taken its toll. Companies, workers involved and members of the public have all faced the adverse effects of major labour conflicts. The wave of strike action has triggered another round of the blame game. A huge segment of the public blames unions for strikes. Many go further and accuse unions of damaging...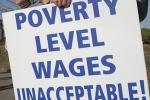 Frank Meintjies - Some workers earn nothing – they survive on tips. Some earn a daily rate that barely covers the costs of commuting to work and a square meal for the day. Then there are those who earn in the region of the median wage – about R3033 a month – but who fall prey to loan sharks and other debt collectors. For these and many other reasons, South Africa cannot but consider a single statutory minimum wage. The mechanism has the potential to help stitch together the frayed edges of...
Meizhu Lui talks at a seminar (in 2006, but still extremely relevant today) about issues covered in a book she co-authored with four others, The Colour of Wealth, which examines the racial wealth divide in contemporary America. Lui is currently director of the "Closing the Racial Wealth Gap Initiative" at the Insight Center for Community Economic Development. In the presentation featured in this post, Lui traces the historical antecedents of the racial...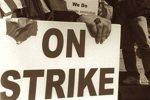 Mohamed Motala - There are a few high profile labour disputes currently taking place in South Africa. The public have entered the fray, influencing the labour debates by engaging with them via newspapers and talk radio programmes. At the same time, public sentiment is being influenced by the manner in which the media is presenting the various labour disputes. Who is allowed to strike? Who has the right to decent pay? Who has the right to decent working conditions? Who has the right to a decent standard of...
Jean Triegaardt - The first decade of democratic dispensation in South Africa was hailed in many ways as an economic success. Macroeconomic stability was restored, the country's debt level was reduced to internationally accepted norms, and the country attained an investment-grade credit rating. Growth was high in 2005, there were capital inflows and the rand was strong at that time. As a result of these achievements, economic growth and employment were finally beginning to increase, with observers, as...