Keyword: cop 18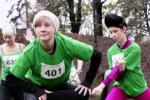 On the first day of the U.N. Climate Meeting in Warsaw, young people from around the world joined with the newly formed Polish Youth Climate Network to release a climate video mocking the coal industry and promoting a clean energy future. The title of the video, "Race for Energy Independence," is a play on the Race for Independence, a running race that takes place on November 11 in Warsaw every year to commemorate Polish independence. In the video, young people compete in a...
Glenn Ashton - This week the latest round of climate negotiations, the 19th Conference of the Parties (COP19) is meeting in Warsaw Poland, to grapple with the stalled Climate Change Convention. At the opening of the conference Dr Alicia Illinga, a Filipina delegate highlighted how her country had already been hit by 22 typhoons this year. The devastating Typhoon Haiyan, the most powerful typhoon to have ever made landfall, hit the Philippines on the eve of the conference, causing thousands of fatalities and...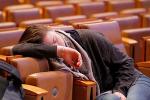 Glenn Ashton - With the conclusion of COP 18 in Doha, another set of climate change negotiations have come and gone with little real progress toward solving the urgent consequences of increased levels of atmospheric CO2. We clearly need to transform our approach to the problem. A year ago Durban was under virtual siege by government delegations from around the world, at the UN Framework Convention on Climate Change (UNFCCC) COP 17 meeting. The conference centre was enclosed in a tight police and UN...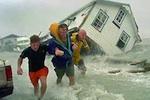 The UN Climate Conference, COP 18, gets underway this week in Doha, as the Kyoto Protocol winds down and is set to expire by the end of this year. COP 18 is unlikely to emerge with a suitable replacement for Kyoto, as yearly climate talks grind on and disagreements about emissions reductions continue to foil any meaningful agreement that would halt global warming. Kyoto set binding targets for industrialised countries to reduce greenhouse gas emissions by an average of 5% against 1990...