Keyword: corporate power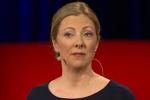 Anonymous companies are making it impossible to find out the actual human beings responsible for really terrible crimes says anti-corruption activist Charmian Gooch. Anonymous companies protect corrupt individuals -- from notorious drug cartel leaders to nefarious arms dealers -- behind a shroud of mystery that makes it almost impossible to find and hold them responsible. But Gooch hopes to change all that. At TED2014, she shares her brave TED Prize wish: to know who owns and controls...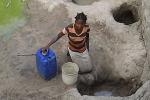 The Marikana massacre most certainly turned the spotlight on the women in mining communities by bringing into sharp focus the challenges facing the widows of the slain mineworkers. Fazila Farouk of SACSIS talks to Samantha Hargreaves of WoMin about the broader impact of mining on women in mining communities and learns about land grabs, water grabs and the health impacts of environmental degradation and water pollution, which create an additional burden for the women behind the...

SACSIS' Fazila Farouk talks to Marjorie Jobson, Director of the Khulumani Support Group, who provides an update of South Africa's apartheid reparations case that has been on going for a decade. According to Jobson, a lack of corporate accountability for apartheid crimes has resulted in apartheid era practices reproducing themselves in certain sectors of the post-apartheid economy, such as mining. She links the strife in Marikana today to the fact that mining companies were...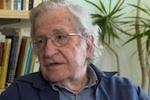 Laura Flanders of GRITtv sat down with professor and author, Noam Chomsky, to discuss his latest publication, OCCUPY, published in the Occupy Media Pamphlet Series by Zuccotti Park Press. During the interview, Chomsky talks about anarchism, racism, corporate power, the media and what it might be like to live in a non-market system. "The US and Europe are committing suicide in different ways," says Chomsky. "In Europe it's austerity in the midst of recession and...