Keyword: bruce springsteen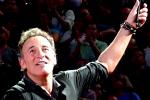 Richard Pithouse - When Bruce Springsteen steps on to the stage in Cape Town on the 28th of January next year it will be his first performance in South Africa, but it won't be his first connection to South Africa. In 1985 he, along with an impressive collection of musicians ranging from Miles Davis to Jimmy Cliff, Bob Dylan, Peter Garrett and the exiled South African band the Malopoets, was part of the project organised by Steven van Zandt, the original guitarist in his E-Street band, to boycott Sun City....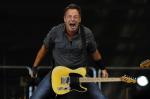 Richard Pithouse - In 1975 Born to Run, Bruce Springsteen's magnificent third album, crashed on to American radio with a dramatic lyrical intensity riding a rushing wall of rock and soul. Time and Newsweek put him on their covers in the same week and at 26 he found himself, along with Bob Dylan, as the newest avatar in the tradition of popular artists that, beginning with Walt Whitman and rolling on through Woody Guthrie, Lead Belly and John Steinbeck have brought a sympathetic poetic attention to the lives and...