Keyword: Guantanamo Bay

The U.S. military has acknowledged for the first time the number of prisoners on hunger strike at the military prison has topped 100. About a fifth of the hunger strikers are now being force-fed. Lawyers for the prisoners say more than 130 men are taking part in the hunger strike, which began in February. One of the hunger strikers is a Yemeni man named Samir Naji al Hasan Moqbel. In a letter published in The New York Times, he wrote: "Denying ourselves food and risking death every...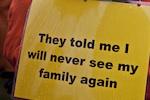 On January 11, a diverse gathering of people standing in near freezing temperatures in London, ensured that the grim 11th anniversary of Guantanamo Bay prison did not go unmarked. Of the nearly 800 men and children held in the prison over the years, 166 still remain today. More than half were cleared for release years ago. However, despite years of detention without trial, interrogations and torture, they remain trapped in a legal black hole. Aisha Maniar of the London Guantanamo Campaign...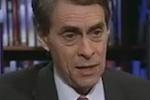 The military tribunal established to prosecute the five leading suspects in the September 11th attacks opened this weekend at Guantánamo Bay. During a nine-hour hearing on Saturday, the five prisoners refused to enter pleas on murder and terrorism charges, or to talk or listen to the judge, in what one of their lawyers explained was a "peaceful resistance to an unjust system."Defense attorneys say the trial for the five leading suspects in the September 11th attacks is rigged...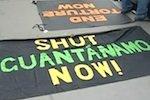 On 11 January 2012, protests marked 10 years since the first prisoners were sent to America's most controversial prison, Guantánamo Bay, Cuba. Barack Obama's promise on his first day in office to close it, remains unfulfilled. As long as the infamous prison in Guantanamo Bay is open, it remains a symbol of lawlessness and harms the US' reputation, says Human Rights Watch Counter-Terrorism Counsel, Andrea Prasow. © RT Editor's Note: You might also be interested in this...