Keyword: political humour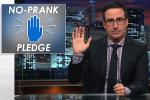 Dreading April Fools Day? Perhaps you should. People have been playing April Fools' pranks for centuries. In fact, the earliest recorded pranks and hoaxes associated with the first day of April go back to the fourteenth century. This year, comedian John Oliver of Last Week Tonight fame urges his fans to take the April Fools' Day "No Prank Pledge". Anyone who is excited about April Fools Day is probably a sociopath, he jokes. "We don't need a special holiday to...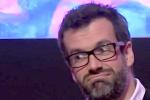 English comedian, actor and satirist, Marcus Brigstocke, joined a group of fellow comedians for a comedy night on the topic of "climate change". In a side-splitting delivery, he highlights the somewhat awkward relationship between democracy and climate change. Given the general inertia on the crisis of climate change, organisers of the event, The Royal Society of the Arts (RSA) in the UK, got creative and hosted the comedy night to "inject fresh life and verve into what...
Binoy Kampmark - They [the Palestinians] started it. We now don't count who's dead. You're dead. You deserve to be dead. You started it. Don't you dare make me feel sad about that. – Joan Rivers, Daily Mail, Aug 8, 2014 The politics of the body, those irreverent observations about her vagina, and, well, everything else associated with the district of flesh – that was something Joan Rivers was rather good at. She made fun of her own...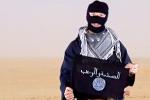 This is a special Rap News summary of the past months' remarkable series of events. From Gaza to Syria, ISIS to Ukraine, Sinkholes to Ebola, Ferguson to Robin Williams, the world has been experiencing a seemingly endless series of events befitting of a Ronald Emmerich movie. How do we manage to deal with all the painful ironies and bloody tragedies of these times? To find out, Juice Rap News tunes into the mainstream media. In this superb parody, the comedic team brings you world...

"The News" - it's the most viral meme of reality on the planet: if it's not on "the News" it didn't happen - right? In Season 2 of Juice Rap News, intrepid anchor-man Robert Foster embarks on a new era of adversarial rap journalism by casting a critical eye on the paradigm that shapes our collective reality each night; featuring a smorgasbord of guests and correspondents. Meanwhile, what is going on in Finance, Show­biz and the Weather? Special surprise guests are in...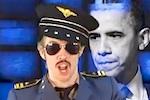 It started off as a slow news day, and a routine update on the state of the Free World Order with NSA Director General Baxter. But then the news broke of startling revelations from the fearless paladin of adversarial journalism, guardian of civil liberties, journalist Glen Greenwald, concerning a shadowy spying program called PRISM. Who is behind these revelations, and how should we view them? How will the Authorities, and the Corporations implicated, respond? Join Robert Foster for a...