Keyword: Venezuela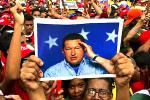 Steve Ellner - Leftists in Venezuela put forward a number of different explanations for the pressing economic difficulties and growing discontent that beset the nation and increase the possibility of an opposition takeover of the National Assembly in this year's elections. High on list of explanations is an unfavourable comparison between the charisma and political acumen of Hugo Chávez and the inferior leadership qualities of his successor, President Nicolás Maduro. (This same line of...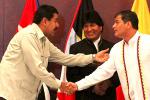 This week President Barack Obama issued an executive order placing sanctions on seven Venezuelan officials for alleged human rights violations against opposition protesters since February 2014. His order will freeze the officials' assets and block their entry to the U.S. Several Latin American leaders have denounced the move with the Maduro government responding by demanding that the U.S. embassy in Venezuela reduce its staff by 80%. U.S. citizens are now also obligated to apply for visas...

Al Jazeera's Fault Lines travels to Venezuela on the trail of evidence to support claims from opposition protestors that they are being repressed by a brutal dictatorship, but finds a far more complex situation unfolding in the country. Opposition to the Venezuelan government comes from elite groups who are frustrated with the socialist policies of the state. Meanwhile, large numbers of poor Venezuelans whose lives improved dramatically under the late Hugo Chavez's government,...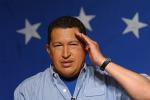 Prof. Edgardo Lander Of Universidad Central De Venezuela argues that a major success of President Hugo Chavez's Bolivarian Revolution was that social policies led to a very significant reduction of poverty and inequality making Venezuela the least unequal country in Latin America. More importantly there was a significant transformation of popular political culture. For many Venezuelans, the political system wasn't responding to their needs. But that changed dramatically under Chavez....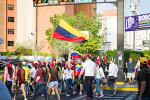 In Venezuela, opposition party supporters are on the streets calling for President Nicolas Maduro's resignation. Protestors are largely students from the middle and upper middle class segments of the populations that attend elite universities. There are actually many thousands of students in the Bolivarian University and other universities that haven't participated. Venezuelan expert, Gregory Wilpert, argues that the opposition's frustration has been boiling under the surface...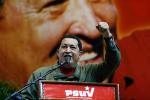 Pepe Escobar - Now that would be some movie; the story of a man of the people who rises against all odds to become the political Elvis of Latin America. Bigger than Elvis, actually; a president who won 13 out of 14 national democratic elections. No chance you will ever see such a movie winning an Oscar - much less produced in Hollywood. Unless, of course, Oliver Stone convinces HBO about a cable/DVD special. How enlightening to watch world leaders' reactions to the death of Venezuela's El Comandante Hugo...