Keyword: HIV and AIDS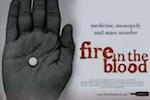 Documentary film, 'Fire in the Blood', examines how millions have died from AIDS because big pharmaceutical companies and the United States have refused to allow developing nations to import life-saving generic drugs. The problem continues today as the World Trade Organization continues to block the importation of generic drugs in many countries because of a trade deal known as the TRIPS Agreement. The movie's director, Dylan Mohan Gray and Ugandan AIDS doctor Peter Mugyenyi, who was arrested...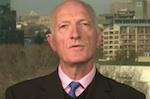 Speaking at the Biennial International World Aids Conference being hosted in Washington DC this week (attended by 20,000 people), US Secretary of State, Hilary Clinton predicted that we could be looking forward to an AIDS free generation -- apparently because the suppression of the virus is proving successful in developed nations. There has also been talk that a cure for AIDS is imminent. But justice of the South African Constitutional Court, Edwin Cameron, who has been living with HIV for 27...
The Treatment Action Campaign (TAC) released this video of Barack Obama's visit to South Africa, where he met with the organisation in Khayelitsha, as well as visited a clinic. Obama talks to members of the TAC about HIV and AIDS in America. According to the TAC, "Obama took a strong position on preventing and treating HIV and AIDS and was critical of (former) President Mbeki and the South African government's response to the epidemic and their disregard and animosity towards the...