Keyword: Media Appeals Tribunal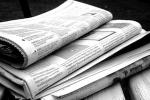 Jane Duncan - Recently the Parliamentary Portfolio Committee on Communications held the third in a series of public hearings on print media transformation. Many in the print media industry have been sceptical about the Committee's motives in calling the sector to account on this issue, and understandably so. Coming in the wake of the African National Congress's (ANC) threat of statutory regulation, as well as the Protection of State Information Bill, sections of the industry read these...
Jane Duncan - In the next few weeks, the Press Freedom Commission will be holding public hearings into the adequacy of the self regulatory system for the press. In terms of this system, complaints of unethical reporting are handled by the Press Council of South Africa (PCSA), which was set up and is run by the press and members of the public. The Commission was established by the press industry representative body, Print Media South Africa and the South African National Editors' Forum in the wake of...