Keyword: National Intelligence Agency
Jane Duncan - The South African media are awash with stories about the recent terrorist attack on the Westgate mall in Kenya, allegedly undertaken by Al Shabaab. The State Security Agency (SSA) and the beleaguered Crime Intelligence Division of the police stand accused of having missed vital intelligence on Samantha Lewthwaite (the 'white widow') and others allegedly linked to Al Shabaab. There is an important debate to be had about the sources of this intelligence and their interests....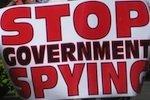 Jane Duncan - South Africa has a sorry history of its intelligence services being abused for political ends. In 1994, the country was promised that never again would those in power be in a position to misuse the state apparatus to spy on their political opponents. This promise was repeated after the bruising succession battle between then president Thabo Mbeki and his successor, Jacob Zuma, after evidence emerged that National Intelligence Agency (NIA) officials took sides in the battle. The NIA has...