Keyword: Standard & Poor's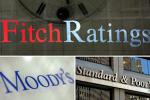 "The way we rate national economies is all wrong," says rating agency reformer Annette Heuser. With mysterious and obscure methods, three private US-based credit rating agencies - Moody's, Standard & Poor's and Fitch - wield immense power over national economies across the globe and the outcomes can be catastrophic. Presently there is complete lack of transparency about how ratings agencies rate countries and companies. But what if there was another way? In...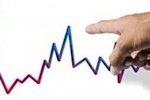 Saliem Fakir - Credit rating is a weighty obligation. Credit rating agencies (CRAs) can either boost a country's fortunes or bring it down. CRAs are privately owned agencies that specialize in investigating the credit worthiness (ability to pay back) of governments and companies. CRAs assign credit ratings for issuers of debt-like securities (such as, bonds in the case of governments) that can be traded. The record of CRAs, though, has been mixed and has been scrutinized for some time now. In 2003,...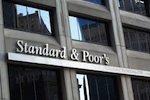 On Monday this week the stock market melted in New York, as did markets around the world. While most of the commentary is about Standard & Poor (S&P) downgrading US debt, most people realize that S&P's downgrading was meaningless. This was proven by the fact that when the stock market crashed, investors bought more American treasury bills. Garry Epstein, Co-director of the PERI Institute, says S&P's downgrading is a factor to the extent that investors think that the...