Keyword: Osama Bin Laden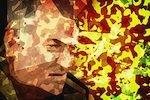 John Feffer - They were both responsible for thousands of civilian deaths in causes they believed were righteous. They both occupied top spots on the World's Most Wanted list. They were both the subject of raids that were years in the making and required extensive intelligence work. But in all other respects — and particularly in the messages they sent to the international community — the operations against Ratko Mladic and Osama bin Laden couldn't have been more different. It wasn't a...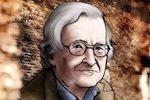 Noam Chomsky - After the assassination of bin Laden I received such a deluge of requests for comment that I was unable to respond individually, and on May 4 and later I sent an unedited form response instead, not intending for it to be posted, and expecting to write it up more fully and carefully later on. But it was posted, then circulated. That was followed but a deluge of reactions from all over the world. It is far from a scientific sample of course, but nevertheless, the tendencies may be of some...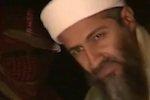 Now that Osama Bin Laden has been killed, what does the future hold for America's Af-Pak strategy? Al Jazeera's "Empire" hosts a fascinating discussion with Middle Eastern experts, including progressive analyst Tariq Ali. The discussion examines the future of Al Qaeda, while reflecting on the origins of the organization and the Jihadi ideology. In addition, it examines the foothold that the Taliban has in the region and unpacks possible scenarios to achieve peace and stability...
Carmel deAmicis - Crowd Surfing Without Tears From a couple blocks away we could hear the screaming. It was a loud bellow rumbling through the spaces between skyscrapers, the unmistakable sound of a jubilant crowd at a sports stadium. Except this wasn't a sports stadium – it was Ground Zero, minutes after Obama addressed the nation to tell us Bin Laden was dead. The people trickling towards the site began sprinting as they got closer, running straight into a teeming mass of young people. A wall of...

"Bin Laden is dead, but the world is still governed by bin Ladens. People cheer because they thought they saw justice, but this was not justice delivered by victims. This was one killer killing another," says American activist and journalist, Allan Nairn. "I think we need an American uprising, if we're to put a stop to this kind of killing of innocent people," argues Nairn. Find more coverage on the Killing of Osamam Bin Laden on Democracy Now. 10...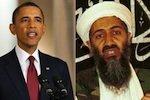 Pepe Escobar - The Sheikh he drove his Cadillac He went a-cruisin' down the ville The Muezzin was a-standin' On the radiator grill The Clash, Rock the Casbah It's irrelevant. It may be a rockin' Hollywood thriller - an Osama/Obama double bill (directed by Kathryn "Hurt Locker" Bigelow). But the targeted assassination - allegedly with an iconic American bullet to the head - of Osama bin Laden on Monday in fact only matches the irrelevancy the larger than life jihadi Godfather had...