Keyword: media transformation

The media alongside the state is one of the most important institutions in society. The media act as a watchdog and are an important counterbalance to the state. The media holds up a mirror to society. As South Africa (SA) approaches its 20th anniversary as a democracy and as we officially enter the post Mandela era, every important institution in this country is open to review and scrutiny. How has the media embraced its roll in post-apartheid SA? Fazila Farouk of SACSIS speaks to media...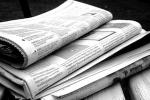 Jane Duncan - Recently the Parliamentary Portfolio Committee on Communications held the third in a series of public hearings on print media transformation. Many in the print media industry have been sceptical about the Committee's motives in calling the sector to account on this issue, and understandably so. Coming in the wake of the African National Congress's (ANC) threat of statutory regulation, as well as the Protection of State Information Bill, sections of the industry read these...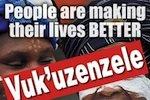 Jane Duncan - Is there a place in the South African media for a government newspaper? Cabinet spokesperson and head of the Government Communications and Information System (GCIS), Jimmy Manyi, clearly thinks so. Plans are afoot for GCIS' existing publication, Vukuzenzele, to be transformed into a tabloid newspaper. If the proposal receives a cabinet stamp of approval then the paper will appear monthly initially, and then fortnightly. In motivating for the newspaper, Manyi has argued that the...