Keyword: colonialism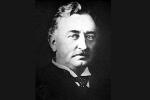 Richard Pithouse - If you're up early in Dakar and decide to take a walk along the shorefront before the day gets going you may see fishermen setting out on a raft cobbled together from the detritus of the city. If you look a little closer you may see, on the rocks, not far beneath the surface of the water, an old cannon. It's just there, becoming, with the geological patience that operates at an unbridgeable remove from the urgency of the political, part of the sea. For a South African this ease...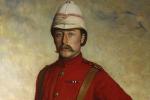 Sreeram Chaulia - The British government's offer of monetary compensation of £20 million to over 5,000 living Kenyan survivors of systematic torture during the Mau Mau anti-colonial revolt is a historic reckoning with an ugly past. Instead of bringing the sordid chapter of crimes committed against nationalist movements to closure, this settlement is bound to trigger other claims in the former colonies of Pax Britannica. It also augurs a thorough re-evaluation of European colonial empires and...
Maeve McKeown - In this, the year of renewed British patriotism, with a recent Royal wedding, the Olympics and the Queen's Jubilee, a troubling truth has raised its head. Three elderly Kenyans are pressing claims against the British government for the torture they were subjected to under colonial rule. Apart from upsetting 2012's patriotic apple cart, the Mau Mau court case raises complex questions about responsibility for colonial injustice, with potentially far-reaching implications....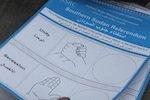 Glenn Ashton - The borders of Sudan, Africa's biggest country, are about to change, provided all the players in this grand game stay the distance. This could be the most significant redrawing of the colonial boundaries of Africa since the colonial transition that saw the departure of the European colonial powers, abandoning their "places in the sun." The partition of Africa into its present illogical and arbitrary boundaries took place just over a century ago, during what is now known as...