Keyword: Twitter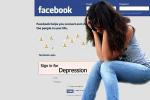 Loneliness has become the most common ailment of the modern world. One of the possible reasons for this is the online social network. We're collecting friends like stamps and not distinguishing between quantity and quality. We're exchanging the deep meaning and intimacy of friendship for chats instead of having conversations. By doing so, we're sacrificing conversation for mere connection. And so a paradoxical situation is created in which we claim to have many friends while actually...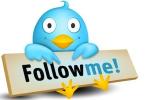 Alyssa Figueroa - The appearance of fame, popularity and a good reputation on the Internet can be bought at bargain prices these days. For only $20 you can have 500 Facebook "likes" in less than three days. For $10, you can get 1,000 Twitter followers, for $8.50, 5,000 YouTube page views and for $110 you can get 10 detailed book reviews. A few weeks ago, the New York Times profiled a comedian who paid to increase his number of followers on Twitter. The comedian, named Dan Nainan, bought more than...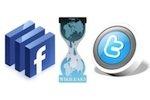 Burcu Bakioglu and Peter Ludlow - On January 14, 2011, Tunisian strongman Zine El Abidine Ben Ali was forced from office, and by some accounts he thereby became the first political casualty of the age of Wikileaks and social media. Social media sites such as Facebook and Twitter provided communication outlets for many of Tunisia's unemployed youth. Tunisians posted amateur videos of police repression, firing squads and riots on their personal profiles from their homes and cybercafes. Relatives living abroad were then...
Twitter's been around for two years and is currently experiencing explosive growth as an online social networking tool. It is second in popularity only to Facebook. The number of people using Twitter has risen from just two million to 20 million in the past year. These are not just people using the tool to stay in touch with friends (many are), but a key trend that is emerging is Twitter's ability to take citizen journalism to new heights. Due to the format of the tool (short messages...