Keyword: geopolitics
Saliem Fakir - The recent spat between South Africa and Brazil over poultry raises the spectre of how self-interest can bedevil unity in newly formed geo-political forums, such as BRICS (Brazil, Russia, India, China and South Africa) and IBSA (India, Brazil and South Africa). South Africa accused Brazil of dumping chickens onto our market and thus causing harm to our poultry industry. Brazil initiated a World Trade Organization action after South Africa imposed import tariffs on Brazilian chicken....
Conn Hallinan - On one level, April's hemispheric summit meeting was an old-fashioned butt kicking for Washington's policies in the region. The White House found itself virtually alone—Dudley Do-Right Canada its sole ally—on everything from Cuba to the war on drugs. But the differences go deeper than the exclusion of Havana and the growing body count in Washington's failed anti-narcotics strategy. They reflect profound disagreements on how to build economies, confront inequity,...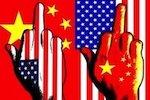 Saliem Fakir - We sit amongst the vulnerable beneath the trampling of elephants as they fight it out. South Africa may be a big player in Africa, but is no match for the economic giants in the global arena. South Africa simply does not have the foreign currency reserves or trade power to fight a currency war. All South Africa can do is watch and hope for the best while attempting to stem the assault on the Rand to some degree -- but it won't be enough. The currency war on everyone's lips marks a new...