Keyword: censorship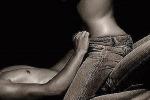 Jane Duncan - Any sensible person who has seen the film 'Of Good Report' will be scoffing at the Film and Publications Board's effective banning of the film on the grounds of child pornography. The film narrates the descent of its main protagonist, a school teacher, into madness, leading to his murdering three of the four main female characters. The scenes depicting the teacher having sex with one of his pupils is descriptive, but by no means explicit, which makes the accusation of child porn...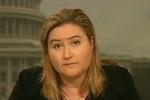 On Wednesday 18 January 2012, Wikipedia and many other prominent websites are shutting down for the day in protest of a new piece of American legislation that seeks to limit online piracy. The legislation, of course, has global implications. Activist for online freedom, Rebecca MacKinnon, talks to Democracy Now! about the global struggle for Internet freedom. "If we want democracy to survive in the internet age, we really need to work to make sure that the internet evolves in a...

In this powerful talk from TEDGlobal, Rebecca MacKinnon describes the expanding struggle for freedom and control in cyberspace, and asks: How do we design the next phase of the Internet with accountability and freedom at its core, rather than control? She believes the internet is headed for a "Magna Carta" moment when citizens around the world demand that their governments protect free speech and their right to connection. According to MacKinnon private companies are applying...
Jane Duncan - In May, the Deputy Minister of Home Affairs, Malusi Gigaba, announced that he was pursuing the possibility of a complete ban on pornography distributed over the Internet and on cell phones. This emerged after Gigaba met with the Cape Town-based Justice Alliance of South Africa (JASA) to discuss a Bill they had drafted in support of such a ban, as well as a legal opinion on the constitutionality of the Bill. The head of another Cape Town-based organisation, Errol Naidoo, of the Family...