Keyword: currency regulation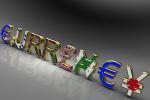 Glenn Ashton - As an emerging market South Africa finds itself amongst a raft of emerging nations in increasing peril in the ocean of international currency markets, with value being speculatively eroded by the predator sharks of the casino economy. The prospect of rescue by capital institutions in the developed world appears slim. Instead commercial and central banks, along with institutions like the International Monetary Fund and World Bank, disinterestedly observe the carnage. It is unsurprising that...
Saliem Fakir - While they may fight on the shop floor and often agree on little, in a rather strange twist of relations between business and the labour unions, they seem to agree on one key macro-economic policy issue, i.e., on the question of the rand's value. Both want a lower rand in order to boost the order books for our locally manufactured goods. A joint statement by South Africa's three top unions and manufacturers was issued on the 10 of May 2010. The statement called for...