Keyword: transparency

Wilful blindness is a legal concept, which means, if there is information that you could know and you should know, but you somehow manage not to know; the law deems that you're wilfully blind. You have chosen not to know, says, author, academic and entrepreneur, Margaret Heffernan in this TED Talk. "You could see wilful blindness in the run up to the Iraq war," she argues. Wilful blindness is rife in big corporations, Heffernan contends. In large corporations, when employees...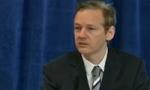 The online whistleblower WikiLeaks has released some 390,000 classified US documents on the Iraq war - the largest intelligence leak in US history and the greatest internal account of any war on public record. The disclosure provides a trove of new evidence on the violence, torture and suffering that has befallen Iraq since the 2003 US invasion. Despite US government claims to the contrary, the war logs show the Pentagon kept tallies of civilian deaths in Iraq. The group Iraq Body Count...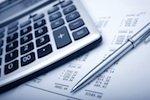 Ebrahim-Khalil Hassen - Do government departments pay any attention to what the auditor general recommends? How our government manages its finances is an issue that always stirs up a huge amount of emotions and public debate. Unfortunately, for South Africans, improving public finance management adheres to the adage "one step forward, two steps back." Each year, the Auditor-General (AG) conducts an audit of the expenditure of government departments. Despite the fact that few departments receive wholly...