Keyword: national health insurance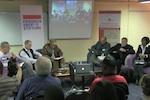 On 2 August 2013, SACSIS and the Friedrich Ebert Foundation (FES) co-hosted a panel discussion on the theme, "Making the National Health Insurance Scheme (NHI) Work for All South Africans - Can It Be Achieved?" Our government's NHI scheme presents an important opportunity to develop a better healthcare system that works for all South Africans. It is a once in a lifetime opportunity to close the gap between public and private healthcare and develop a unified world-class...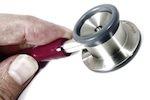 Glenn Ashton - South Africa is located at ground zero for HIV and TB. Our health is further impacted by the ravages of poverty and poor diet. When a treatable illness becomes a chronic condition, people cannot work regularly or properly. An unhealthy nation is a dysfunctional nation. Health is one of the fundamental human rights recognised by both the UN Declaration of Human Rights and by our Constitution. The manner in which this right is constitutionally framed is important, as it not only...
On Tuesday, President Obama signed the Patient Protection and Affordable Medicine Act into law, heralding America's first national health insurance scheme. While lauded as a watershed development, the bill lacks a public option, which progressives deem its greatest failure. To call this a victory for healthcare as a human right is a mistake says media critic and journalist, Norman Solomon. "This is as much a victory for corporate America and for exploitation as it is anything...