Keyword: sustainability

Author and lecturer Charles Eisenstein speaks to Earth Focus about transitioning to a new kind of economics that privileges sustainability and penalizes pollution. He traces the history of money from ancient gift economies to modern capitalism revealing how the money system contributed to alienation, competition and scarcity destroying communities and the planet through endless growth. Eisenstein says today's conventional economic growth trends have reached their extreme. But, in the...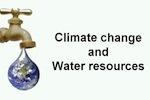 Michelle Pressend - One of the major threats stemming from climate change is increased water scarcity. The South African government's National Climate Change Response White Paper released in October this year argues, "Based on current projections, South Africa will exceed the limits of economically viable land-based water resources by 2050." This projection is extremely worrying considering millions of South Africans do not have access to water and sanitation. South Africa's...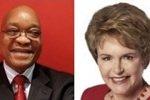 Ann Bown - Non-government organizations and community-based organizations are cost efficient implementers and service providers in the fight against poverty and they are the partners of choice for government to raise the living standards of millions of South Africans. It is estimated that there are well over 100 000 nonprofit organizations (NPOs) in the country. The economic downturn has affected the nonprofit sector severely. International funders have reduced or halted grants. Corporate Social...
Japanese company, Genepax has invented a car that runs on water. The company says that any kind of water, including rain and sea water will do. Once water is poured into the car, an energy generator takes hydrogen from the water releasing electrons that power the car. It takes just a litre of water to keep the car's engine running for about an hour at a speed of 80 kilometers per hour. Genepax has plans to mass produce the vehicle.

Saliem Fakir - There is no doubt that we live in an uncertain period. Since 9/11, the world has changed. Global governance is in flux and generally speaking, the outcome of our transforming world is still unknown. The conventional source and centre of power is beginning to shift. This centre of power largely an alliance between the United States (US) and Europe, which Antonio Negri and Michael Hardt aptly called Empire, is what we have come to accept as the de facto world in which we live, by which we...