Keyword: Pakistan
Tom Engelhardt - In the world of weaponry, they are the sexiest things around. Other countries are desperate to have them. Almost anyone who writes about them becomes a groupie. Reporters exploring their onrushing future swoon at their potentially wondrous techno-talents. They are, of course, the pilotless drones, our grimly named Predators and Reapers. As CIA Director, Leon Panetta called them "the only game in town." As Secretary of Defense, Robert Gates pushed hard to up their numbers and...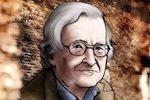 Noam Chomsky - After the assassination of bin Laden I received such a deluge of requests for comment that I was unable to respond individually, and on May 4 and later I sent an unedited form response instead, not intending for it to be posted, and expecting to write it up more fully and carefully later on. But it was posted, then circulated. That was followed but a deluge of reactions from all over the world. It is far from a scientific sample of course, but nevertheless, the tendencies may be of some...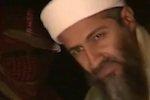 Now that Osama Bin Laden has been killed, what does the future hold for America's Af-Pak strategy? Al Jazeera's "Empire" hosts a fascinating discussion with Middle Eastern experts, including progressive analyst Tariq Ali. The discussion examines the future of Al Qaeda, while reflecting on the origins of the organization and the Jihadi ideology. In addition, it examines the foothold that the Taliban has in the region and unpacks possible scenarios to achieve peace and stability...

"Bin Laden is dead, but the world is still governed by bin Ladens. People cheer because they thought they saw justice, but this was not justice delivered by victims. This was one killer killing another," says American activist and journalist, Allan Nairn. "I think we need an American uprising, if we're to put a stop to this kind of killing of innocent people," argues Nairn. Find more coverage on the Killing of Osamam Bin Laden on Democracy Now. 10...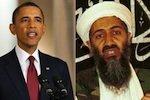 Pepe Escobar - The Sheikh he drove his Cadillac He went a-cruisin' down the ville The Muezzin was a-standin' On the radiator grill The Clash, Rock the Casbah It's irrelevant. It may be a rockin' Hollywood thriller - an Osama/Obama double bill (directed by Kathryn "Hurt Locker" Bigelow). But the targeted assassination - allegedly with an iconic American bullet to the head - of Osama bin Laden on Monday in fact only matches the irrelevancy the larger than life jihadi Godfather had...

At least 20 million people have lost their homes as a result of the floods in Pakistan and more than 1,600 have died. The United Nations (UN) has asked the international community for US$460 million in emergency aid. Pledges of international aid have been coming in slowly. As of Friday last week, the UN only received US$230 million. These funds fall far short of what is needed for the country to rebuild homes and livelihoods. To put the figure into perspective, in 2009, BP made more in...