Keyword: public enterprises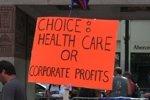 Saliem Fakir - Julius Malema may have been asked to put the cat amongst the pigeons to test the national waters on the question of the nationalisation of our mines and the general role of a more interventionist state in the national economy. Since then, there has been a lot of rhetoric going to and fro. Some arguing that nationalisation will lead to disinvestment and job losses. Fingers have been pointed at the state's incapacity to manage some of its own prized state enterprises, such as the SABC,...
According to California Newsreel, this hard-hitting documentary, The Big Sellout, challenges current economic orthodoxy in contending that the dogmatic claims of the international business establishment for neo-liberal development policies are not supported by modern economic science. More importantly, it dramatically demonstrates how the implementation of these policies is having disastrous consequences for millions of ordinary people around the globe. Traveling throughout both the...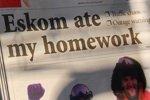 Ebrahim-Khalil Hassen - Public Enterprises Minister, Barbara Hogan's comment that public enterprises requiring massive bailouts will be considered for sale, has elicited a polarised response. On the one hand, the statement has found support as an expression of the self-evident. Taxpayer's money should not be used to subsidise loss making enterprises, because it is a waste of taxpayer money, the argument goes. On the other hand, the African National Congress (ANC) has indicated that the statement does not reflect...